Jan 1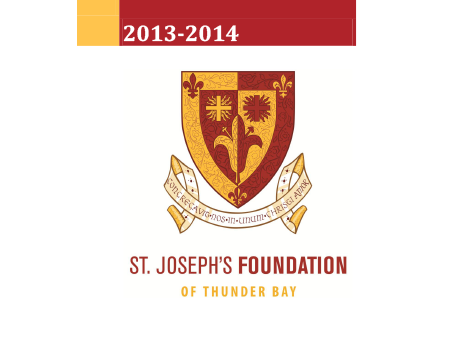 Download the 2013 - 2014 Annual Report...
Oct 1 (Thunder Bay, ON) St. Joseph's Care Group is pleased to announce that the 10 - bed renovation in the Hospice Palliative Care Program at St. Joseph's Hospital is now complete and ready for our clients' use. The vision for this project was initiated by Karin Sitko and Clint Harris who ...
May 16 (Thunder Bay, ON, May 16, 2011) St. Joseph's Foundation of Thunder Bay has a lot of be proud of this year. In 2011 the Foundation will mark a milestone year for 3 well-known community activities; Benny Birch's Birthday Party, the Grand a Day Draw, and St. Joseph's Golf Classic. Thunder ...