The 9th annual Be Their Secret Santa campaign has begun! This campaign provides gifts to nearly 500 clients of St. Joseph's Care Group who will be receiving care
over the holiday season and do not have loved ones who are able to celebrate with them. Christmas magic has no age limit!
For more information, please contact
Amy at amy.stasiewicz@tbh.net or call 807-768-4404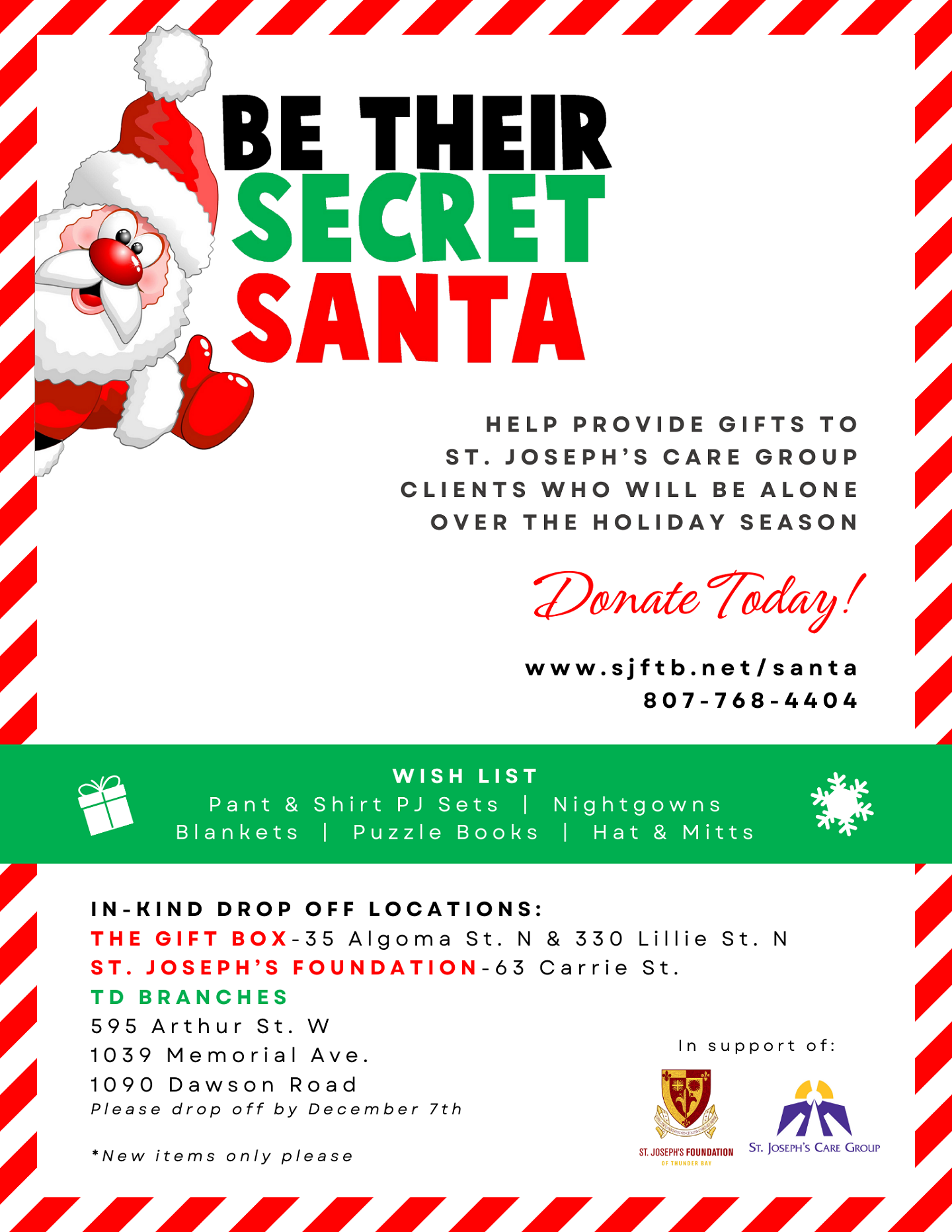 THANK YOU TO OUR SPONSORS
COPPERFIN CREDIT UNION
DIGITAL ENGINEERING INC.
EQUIPMENT WORLD INC.
IG WEALTH MANAGEMENT
IMPALA CANADA
ITEC 2000 EQUIPMENT
KEM CONSTRUCTION
LAKEHEAD ROTARY
OOSTF DISTRICT 6A
ROBINS DONUTS - HOGARTH
STANTEC
SYNERGY NORTH
TAMARA WYLIE (MNP)
VINCE MIRABELLI
IN-KIND DROP OFF LOCATIONS
St. Joseph's Foundation Office - 63 Carrie St.

Gift Box @ St. Joseph's Hospital - 35 Algoma St. N (M-F 11am-4pm)

Gift Box @ Hogarth Riverview Manor - 330 Lillie St. N (M-F 11am-4pm)

All 3 TD Branches in Thunder Bay

*New items only please. Gifts do not need to be wrapped. All adult sizes accepted for any gender.