In Loving Memory: Digital Memorial Recognition System
St. Joseph's Foundation is pleased to pay tribute to loved ones whom have had gifts made in their memory* to St. Joseph's Foundation.
In appreciation of St. Joseph's Foundation of Thunder Bay being selected to receive gifts in memory of a loved one or family member, we have a Digital Memorial Wall.
The Digital Memorial Walls are located at:
St. Joseph's Heritage (Bethammi Nursing Home)
Hogarth Riverview Manor
St. Joseph's Hospital
The Digital Memorial Wall may also be viewed online to family and friends on the St. Joseph's Foundation website www.sjftb.net.
Articles:
*Names listed on the Digital Memorial Recognition System have had gifts made in their memory totaling $250 or more.
The content is provided by the family, or next of kin, of the loved one. Level of recognition is determined by total accumulated gifts and giving history of the loved one and family.
If you need to update the information on your loved one's record, please contact us at sjftb@tbh.net or call our office at 768-4411
---
This recognition system is made possible
due to the generous support of: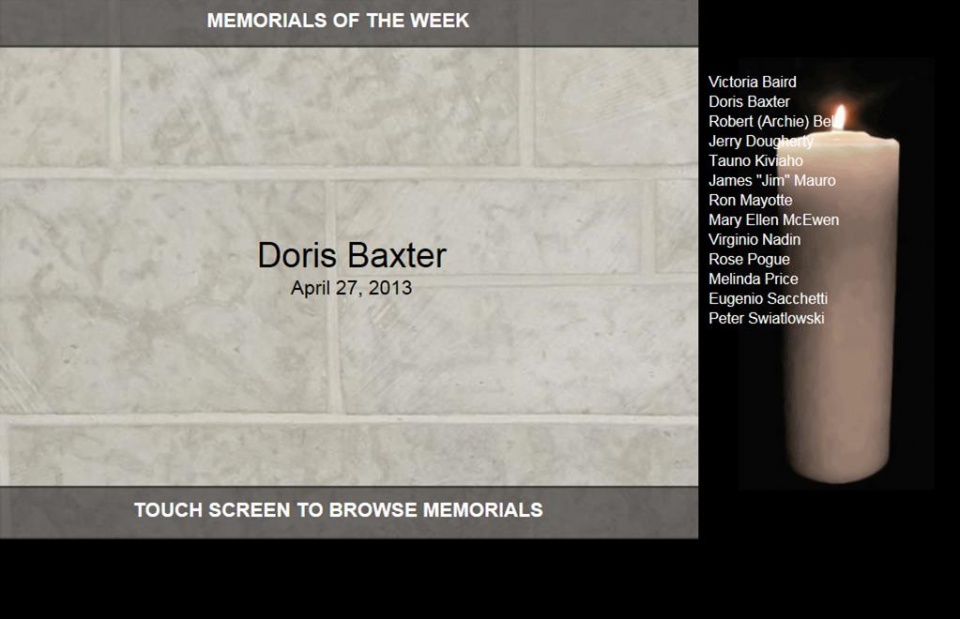 Step One: Click on the screen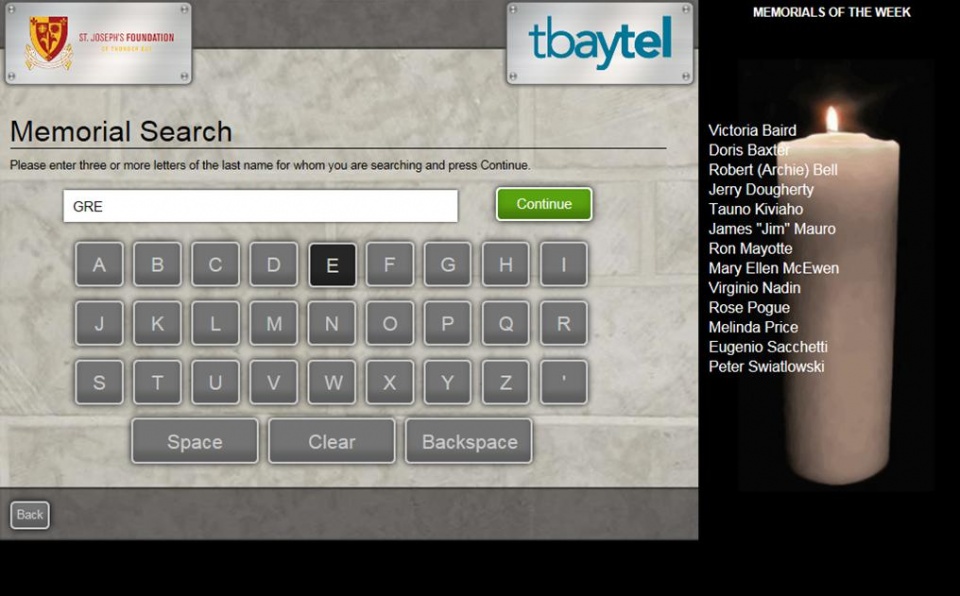 Step Two: Type the LAST NAME, click Continue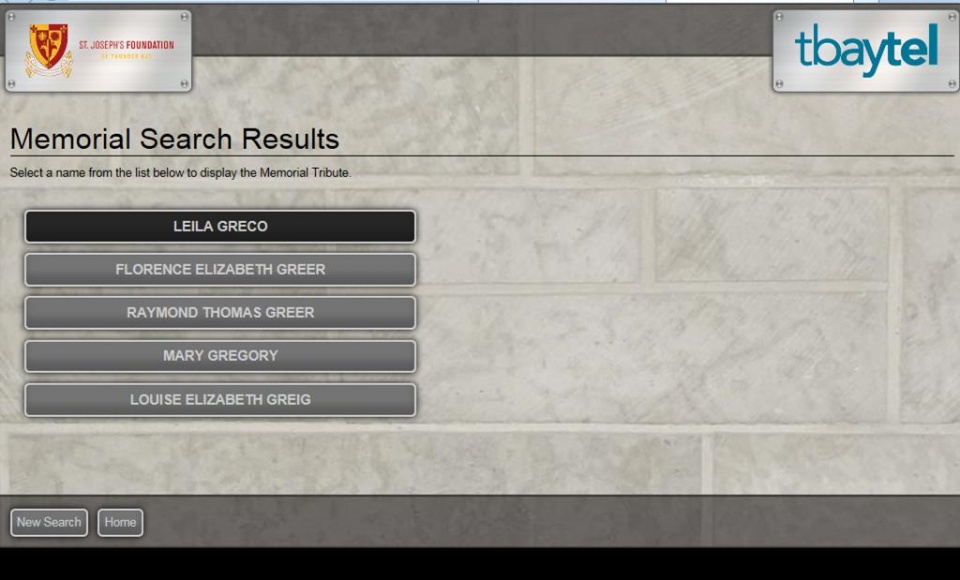 Step Three: Select the record you want to view
Step Four: View the Results!